Hello all and welcome to todays blog i am Danny Hodgson a Master Chimney Sweep.
Why should a chimney wear a mask at work?
Firstly lets think about what the main objective of what a chimney sweep is; the main objective of a chimney sweep is to remove soot from a flue system to prevent dangerous levels of build up, prevent chimneys catching on fire and to prevent carbon monoxide poisoning.
Soot in itself is not good for you, it is a by-product of burning fossil fuels and is formed of polycylic aromatic hydrocarbons, soot by its very nature is cancerous and it brought along the death of very many chimney boys.
Hystoplasmosis- this is an infection caused by fungus found in the droppings of birds and bats in damp, humid areas this infection can be fatal. On our rounds, we chimney sweeps come across many birds nest and chimneys filled with bird droppings, it is important to protect yourself against this and your main line of defence is your mask.
Soot, Asbestos, pargetting, lime, sulphur, cement, dust are just a few of the things a chimney sweep is likely to come into contact with.
So what mask is acceptable for day to day work as a chimney sweep?
There several levels of classification for masks see the image below: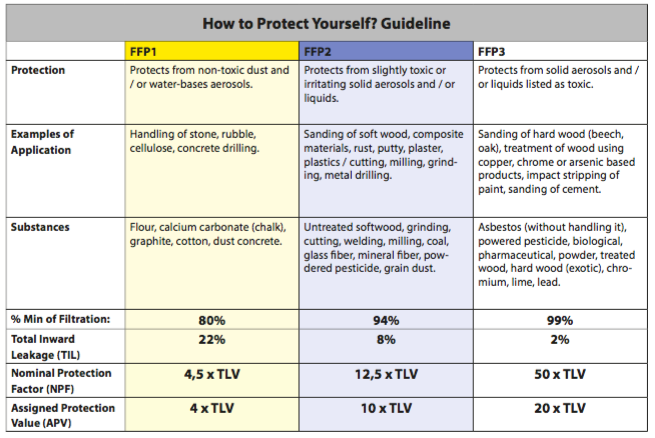 So what classification is required for soot or work as a chimney sweep.
FFP3 is the minimum required classification for soot, soot itself is PM 2.5 meaning soot is 2.5 picometers or less.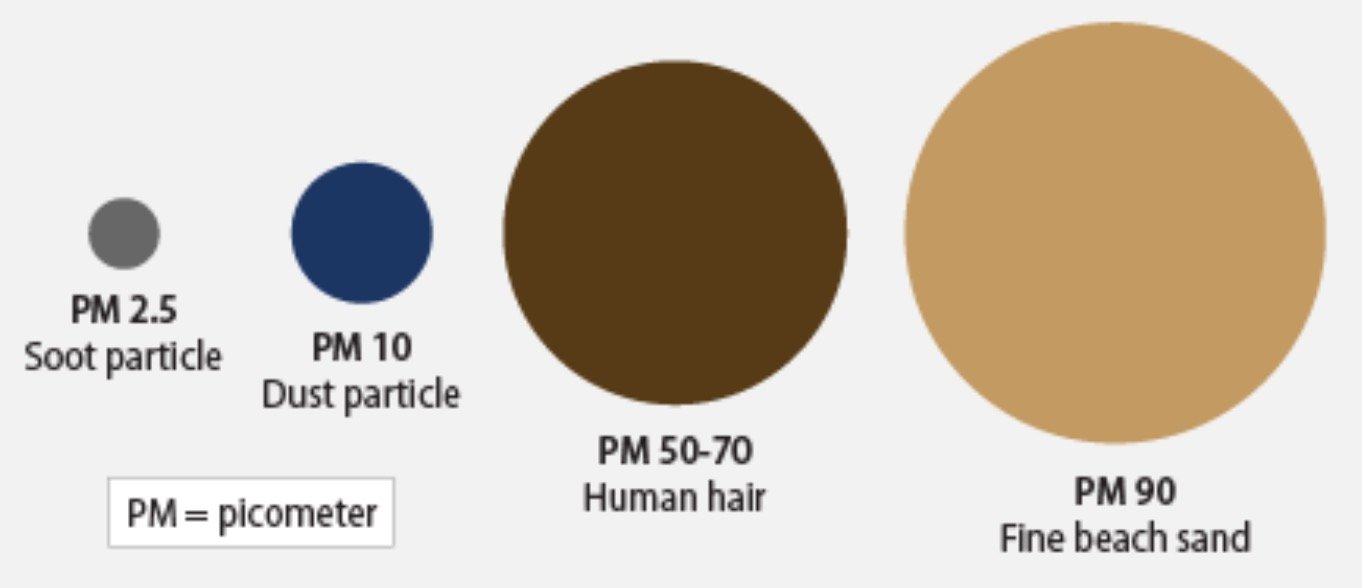 So we have established why a chimney sweep must wear a mask but when should they start?
The moment a chimney sweep starts handling eqipment they will come into contact with soot and other irritants, this is the time they should start wearing a mask and they should finish wearing a mask when the job is completed and all equipment is back in the van.
So what masks do i use for everyday work?
Please read through as this blog has been updated
I carry 3 types of masks for work.
The ffp3 sudstrom half face sr100 is my everyday mask, it has a comfortable fit and has good levels of filtration and protection.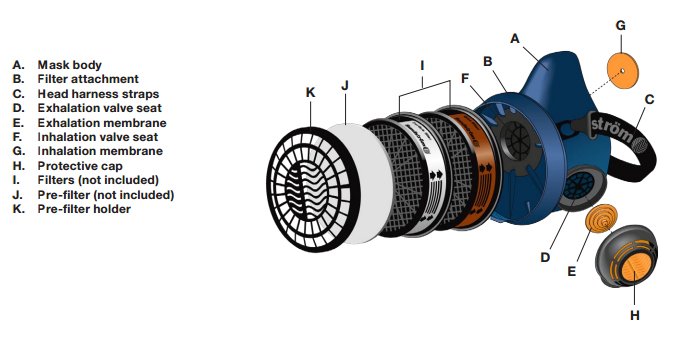 The second masks i carry are my 3m 8835 disposable masks. These masks can be used for everyday sweeping and are really for when i lose my sundstrom or if my sundstrom is damaged. They make a great spare are small and easy to wear, carry and provide adequate levels of protection.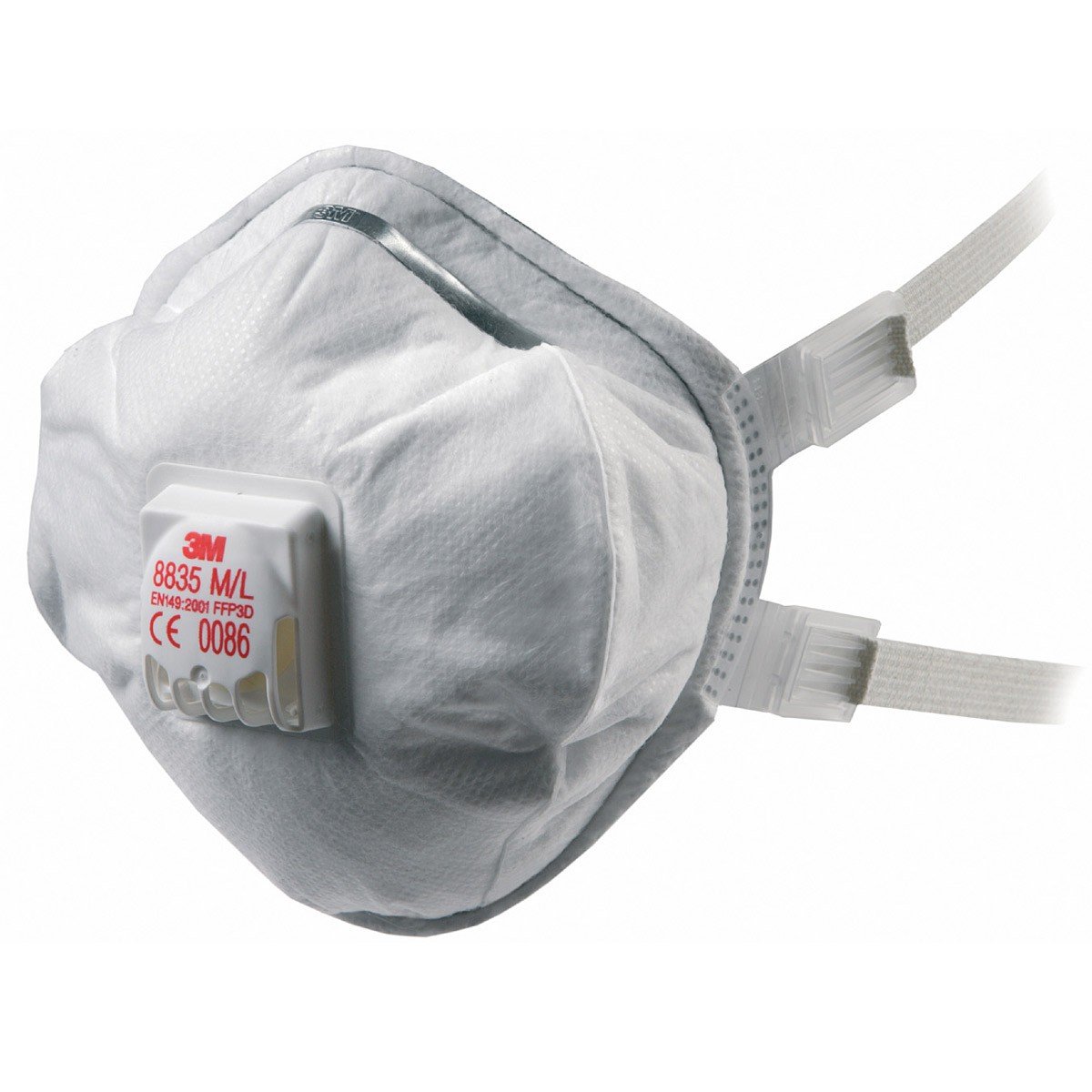 My final mask is my 3m jupiter powered air respirator with m306 face shield mask. This is a much more comprehensive, high end and expensive piece of kit. This mask is used when i am in a HDE (high dust environment) doing any chemical treatment, full scale tar removal or birds nest removal. This is possibly the best purchase I have made through my chimney sweeping career. This system has a full face shield to protect the face and eyes. Pumps clean filtered air in from a pump unit on your back to provide a constant stream of air direct to mask. Is capable of ffp3, gas, nuclear filtration. Stops you from touching your face when removing your mask and stops your getting covered in soot from day to day work ( your head is covered in blood vessels and soot is drawn through your scalp).
So in conclusion, as a chimney sweep you are going to come across many hazardous materials throughout your tenure.
*Update*
We have now come away completely from using disposable dust masks and half face masks. These have been Replaced with the 3M TR300 and TR600 series with 3M Powerflow Full Face Masks, using High Efficency P3 Filters which have a much higher particulate capture rating than Standard P3 Filters.
We still use the Jupiter for working in high dust environment or gaseous enviornments. Utilising the most modern practices we are proud to be pioneering the industry and our knowldge has imparted into the new Sweep Safe Manual.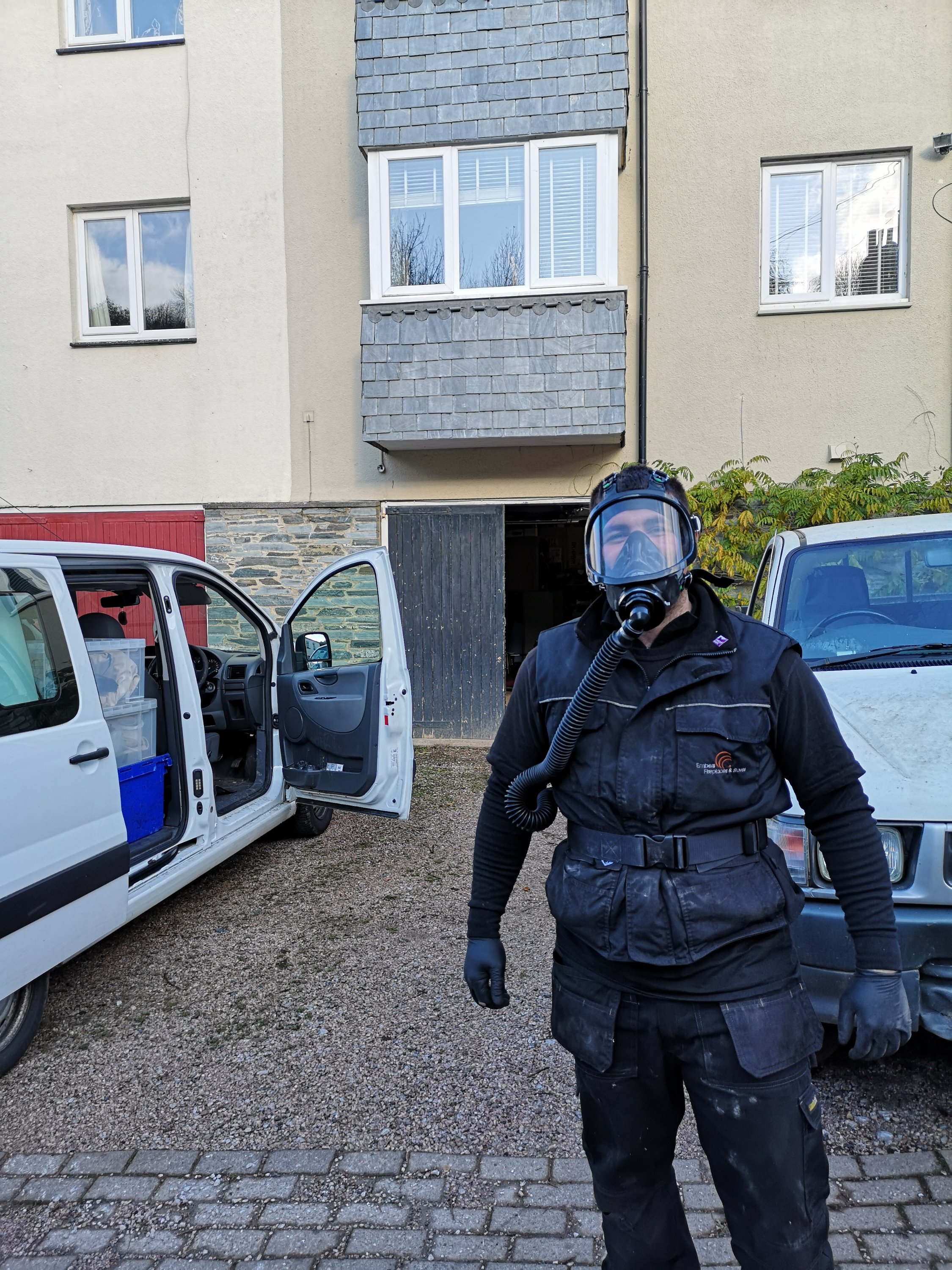 Make sure you choose a quality mask to work with day to day as it is your way of protecting yourself against the soot you cannot see, you have seen my choices but my opinions are my own.
I hope you enjoyed your reading.